How to stay careful & relevant in the Digital Age, Healthcare?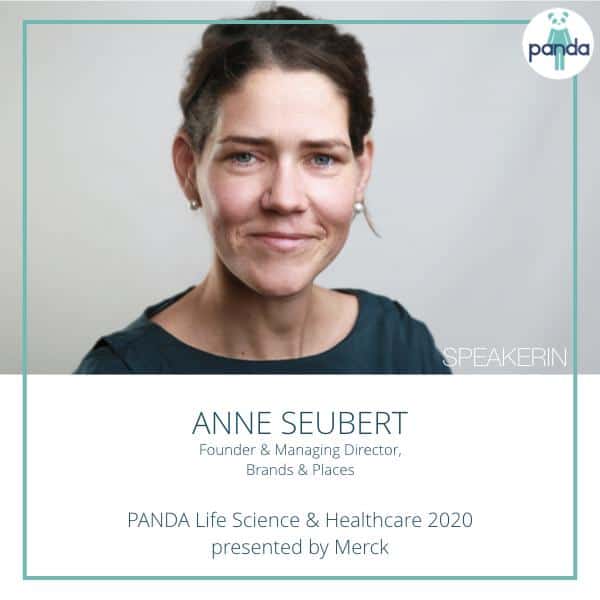 That in addition to urban actors from the third sector, as well as shopping mall operators and market halls, alongside the hospitality, food and beverage and FMCG companies, the healthcare sector would once make up a relevant part of our expertise as well as project and format portfolio, that we had barely in mind when we took off with Brands & Places. However at  a second glance, it makes totally sense, since the healthcare industry is affected at several levels from the distortions in the value chain, in the distribution of roles, the choice of communication channels and the changes in needs, belonging and relationships.
How to stay relevant in the Digital Age, Healthcare?
After having spent several years having accompanied the Blood Sugar Lounge, a community and content platform for people living with Diabetes, last year we were asked to help relaunch the celebration of the World Diabetes Day in Germany. For years the day had been offering a light show in Diabetes Blue featuring a building like the Brandenburg Gate or the Frauenkirche Dresden, Church of Our Lady in Dresden and an informative fair for people living with Diabetes. This event had been of a classy format with several stalls assembled in a conference hotel for patients to walk in and get their questions covered. Aside on a stage experts of different scientific background and expertise would give talks throughout the day. Together with the Kirchheim Verlag, the patient lobby diabetes.DE and our partners vm-people we came up with, facilitated and executed a day everyone could take part and learn about Diabetes.
Immersive, participative, inclusive and transformative
Diabetes affects us all. The idea behind the decision to open World Diabetes Day 2019 to the general public as a World Diabetes Experience Day and to celebrate it at right at the Sony Center, the center of lively Potsdamer Platz, has been based on the idea of educating people about the disease and making diabetes visible and tangible!
World Diabetes Experience Day 2019 (#WDET19) sees itself as a platform for all people, organizations, science institutes and companies who care about diabetes. In addition, the #WDET19 wants to be a place of encounter, exchange, mutual support and pooling of strength – in Berlin and via the media and digital channels all over Germany. – Anne Seubert
More than 7.000 people followed the invitation to learn and by interacting at one of the numerous possibilities from runs through he nearby Tiergarten as a form of prevention to dance flash mobs to quizzes, where knowledge would make the differences contributing to enlighten everyone about the form, risks, burden and possibilities to prevent the different kinds of Diabetes. The final enlightment was both a light show and a signal towards the political stakeholders to move on from talking about to making something happen. Aside people were encouraged to ask their questions, discuss their daily live struggles with peers and experts, as real doctors and healthcare professionals were offering slots in a pop up doctor's office. Multiple brands and companies were supporting and sponsoring. the daylong program.
As Digitization plays a vital part in developing nee formats of coping with, communicating and educating about Diabetes, Diabetes Digital was not only a topic on stage but it via a livestream it was also possible to take part from afar without leaving the couch while an online press conference upfront gave journalists from all over the place the chance to a aheads up.
German Digital Health Award | Digitaler Gesundheitspreis 2020
In 2017 Novartis  and Hexal launched a new platform for healthcare startups, the Deutsche Digitale Gesundheitspreis, the German Digital Health Award. I am honored that from this year on I am an appointed member of the multidisciplinary Jury and it was not much of a surprise to find out  that under the almost 80 startup projects that were applying three were addressing people living with diabetes and one of them got shortlisted. The shortlist of projects – named not being ranked:
Remissio
Mindable
Open IU
Neolexon
Kultursensible Pflege
OPEN project
Lindra
The final decision will be taken and opened to the public on March 26th 2020 in Berlin. We are stoked to be part of what is be talked of the future of healthcare, where patients and people living with chronic diseases are no longer seen and treated as objects but co-players (#wearenotwaiting). It was also helpful for me to learn that digital solutions especially in healthcare – as diverse as they are – can and do add an obvious value. Thank you and may the winners take the juries decision as a motivation to move on!
PANDA Life Science & Healthcare Lab
The PANDA Life Science & Healthcare lab is aimed at female professionals from the Pharmaceutical and Chemical world with 5 to 10 years of professional experience preferably in the area of Research & Development, Medical, Quality, Production or Drug Supply and with leading or project-leading experience. We will discuss topics such as artificial intelligence & big data in health care, patient platforms and innovative thinking and agile leadership.
As you can imagine, our impulse will be the platform & community one, on how to provide value by creating relationships and how to turn output into outcome, ROI into relevance and change your role into a fitting one – for your company and brand and your clients. The patient journey, especially for people living with chronic conditions is a special one. We can learn so much from them as we can come up with new ways to make them part of our learning journey! Let's learn together! It's much more fun, takes us far beyond what we could teach ourselves and the outcome is to be naturally relevant to all of us.