Dr. Fernet & Mr. Branca – Brands meet Art for a Drink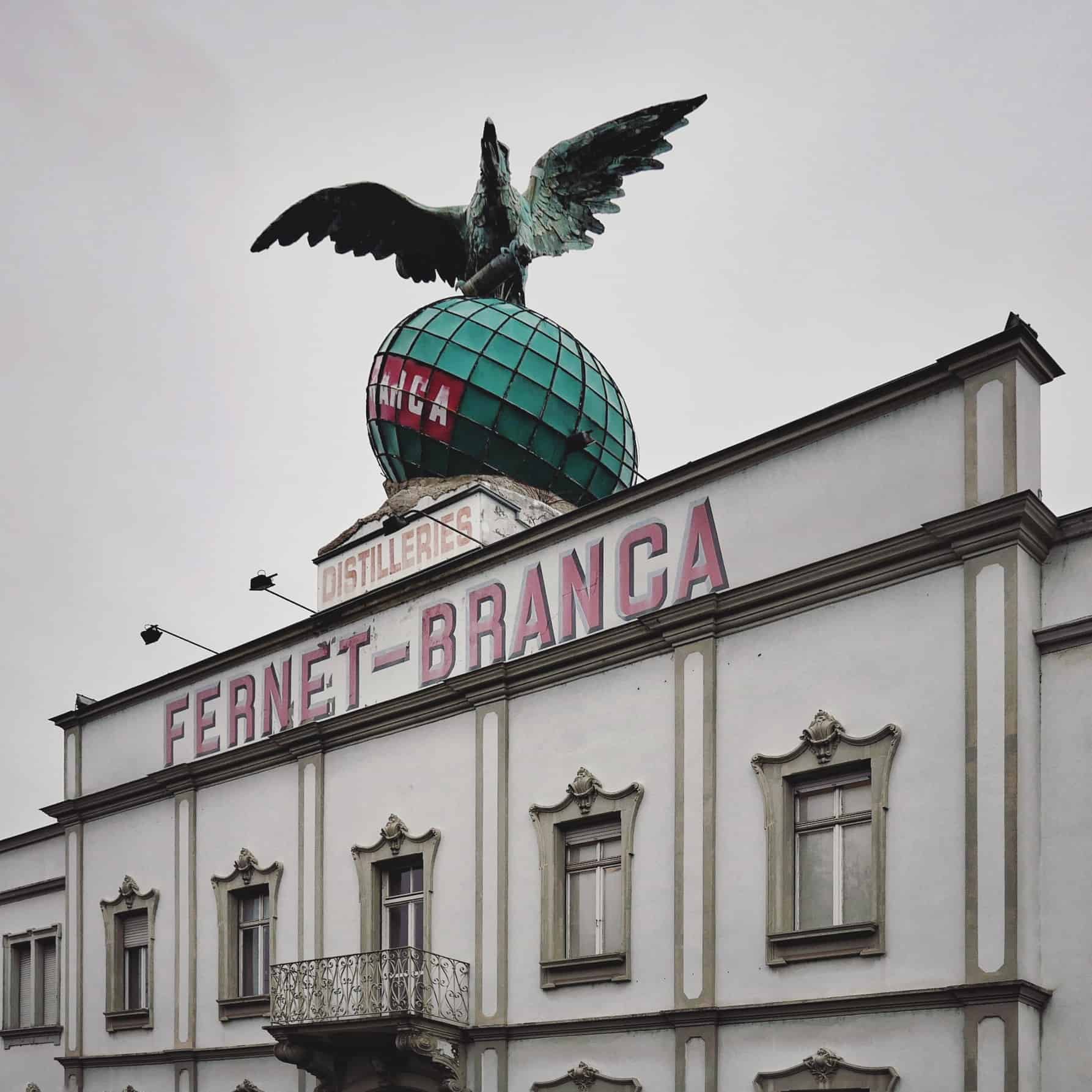 Saint-Louis, France. A tiny street along the railway leeds us visitors to what was formerly known as a distillery of the Italian liquor brand Fernet Branca, built for the bitter needs of the German market. The Saint-Louis distillery did produce an average of 300,000 bottles a year, but in 2000, on July 22, production was finally stopped in Saint-Louis.
Life is bitter?
The distillery activity had begun back in 1909 producing the bitter-bitter digestive called "Fernet Branca" from the beginning on: the name of its inventors: Dr. Fernet, doctor and herbalist, and Branca, the owners of the factory. Based on a secret recipe and out of 27 different herbs Dr. Fernet made a powder and Bernardino Branca turned it into liquor.
Turn Bitter into Art
In 2004 the impressive building was turned into an art space: The Fondation Fernet Branca is open to artists of all kind, providing a location for both paintings and Photography as sculptures, performances and concerts. That is why you can also rent the location for your private or not so private event.
L'Engagement Poétique
Currently five French female artists are being exhibited that differ a lot in both subjects and techniques but have a kind of approach in common that might be characterized as persistant as well as defiant. They are keeping up to their subjects – may it be clouds, huts, monsters or structures for years and years creating an oeuvre that keeps the art friend fascinated and confused at at a time.
The secret is in the sauce
Thus – unintentionally – hit the bow to the brands history, being loyal to the first set up of the recipe against all odds and nowadays also being served quite successfully to the younger generation accompanied by the campaign "Life is bitter".
May the iconic eagle on an earth globe was created by the ateliers Ruhlmann in Saint-Luis for the pavillon of Fernet Branca in Milan at the Milan World Fair in 1906. After the fair the sculpture was moved back to France and mounted on top of the new built branch distillery of Fernet Branca in Saint-Louis, very close to where it was created.
Talking Milan?
In Milan by the way the second art space founded by Fernet Branca as the Museum and Collection Branca | Fratelli Branca opened its doors to the public in 2009. The museum is much more of a branded environment telling the story of the company. But it is also a place where the objects and techniques formerly used in production are being featured as testimonials of the relationship with the territory.
Kontakt:
Fondation Fernet-Branca
2, rue du Ballon
68300 Saint-Louis/Alsace
T +33 3 89 69 10 77
Öffnungszeiten :
Mittwoch – Sonntag: 13:00 bis 18:00 Uhr